Coming back to school
A time to share
To help everyone get back into the rhythm of the school year, the teachers choose a theme and during the first week, the students prepare a presentation for the parents. The students share about their summer through writing newspaper articles or stories, drawing pictures, and showing photos. Everyone comes together around a glass of fruit juice to meet new families and catch up with old friends.
The week for ELA
Caring together
"Put on your tennis shoes and defeat this disease." This is the slogan for ELA, the Association Européenne contre les Leucodystrophies. Every year since 2009 the children at the school have joined with students from around the country to learn about this degenerative disease. The week starts with a spelling test for the third to fifth grade students and a discussion around the ramifications of this disease. At the end of the week, the whole school goes to the village track to see how many times they can run around it. Joseph, a child with Leukodystrophy, comes too. This is an important time of caring and sharing through monetary gifts to ELA so that more research can be done to fight this disease.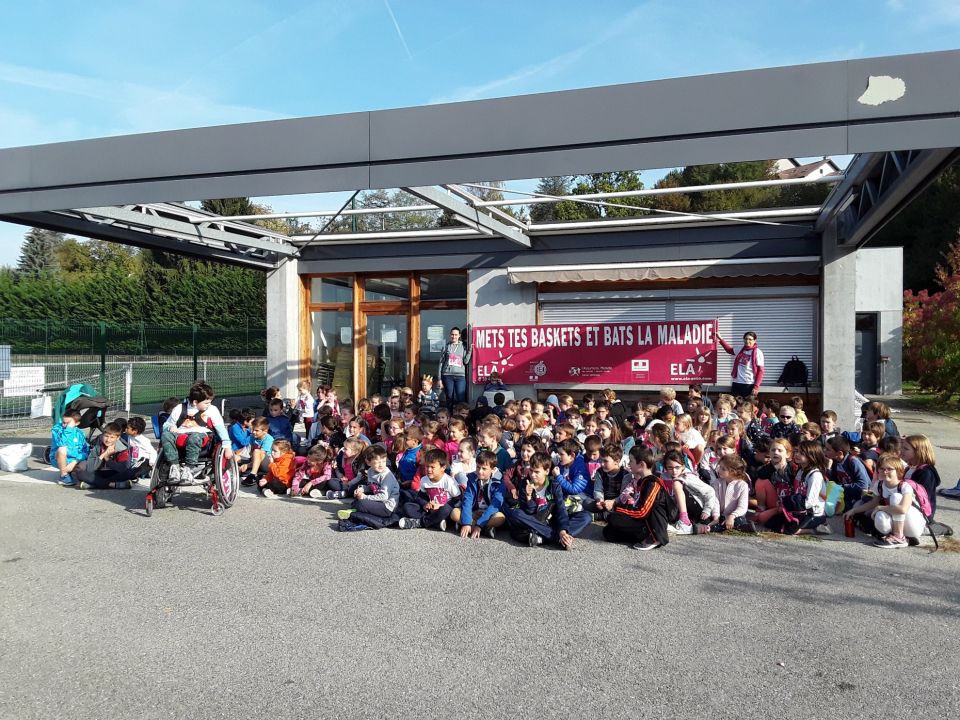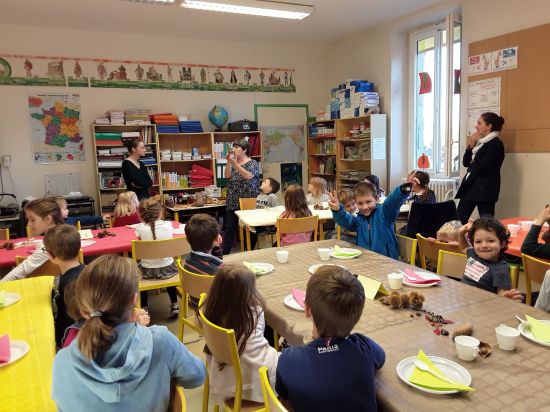 Cooking workshops
for all ages
"The week for tasting new kinds of food" happens every autumn throughout France, in conjunction with the health curriculum. At École Notre Dame we take advantage of this idea by spending a morning cooking and/or tasting new things. The children choose from five different workshops, which results in classes with children of all different ages. The end of the morning is a tasting time among the staff, students and parents.
Fun filled days
to celebrate special events
What's in a day? Some days are just normal, but then there are some festive days like Ugly Sweater Day, Mardi Gras, the 100th day of school, day to wear all white, hat day, music concert day, crêpe day…. It's when the whole school comes together to celebrate!
Open House
for helpful conversations
For those interested in Ecole Notre Dame, an open house is scheduled to provide an opportunity for prospective families to visit, see the children's work and interact with teachers, parents and students.
The end of the year show
time for a party
To usher in the summer, the school puts on a big party where young and old alike enjoy a day filled with fun. The children perform the dances that they have worked so hard to learn, a tasty meal is enjoyed around tables under the trees, and the afternoon is filled with chatting, sharing and playing carnival games.