Learning
For all levels
The children ages 3-5 have English classes with their bi-lingual teacher. From Kindergarten through 5th grades, an elementary school certified American teacher comes to the classroom for three hours per week. English is taught, but in addition, other subjects such as science, music and gym are also taught in English. This is all accomplished by working with the classroom teacher in conjunction with the official curriculum of the French National Education.
In addition, English speaking children receive an extra hour of English per week. This hour is used to study English and American literature, writing, and spelling and is adapted to the level of the English-speaking student.
The Anglo-Saxon cultures
More than just grammar
Language is more than just words; it is a culture and an identity. With English speaking students in every class, the Anglo-Saxon cultures come to life throughout the year as the children experience teatime, decorate Christmas cookies, sing Christmas carols, learn about Thanksgiving, taste hot cross buns at Easter, and learn about important historical figures from English speaking countries.
Cambridge exams
Language assessment
Ecole Notre Dame helps prepare students for these prestigious exams and offers the students the possibility of taking either the "starter" or the "mover" exam, given by Cambridge© University, at the end of the fifth-grade year.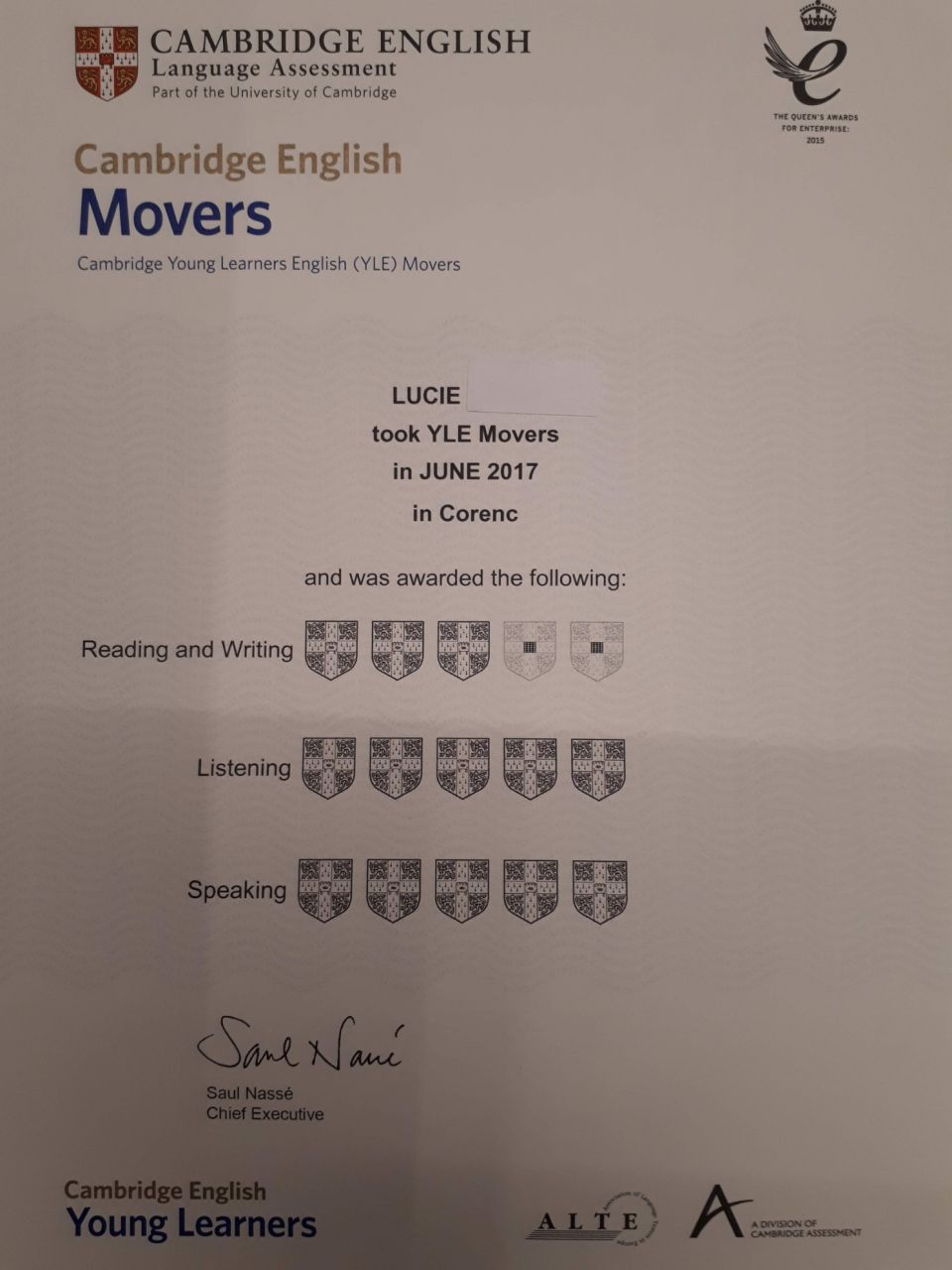 A week-long trip to
an "American Village"
Every other year, the fourth and fifth grade students participate in a weeklong field trip: The destination is "American Village," which is in the greater Grenoble area. The councilors come from different English-speaking countries. They teach English classes, coach baseball, perform silly skits, sing camp songs and introduce the children to American culture. This trip is a wonderful time for the children to practice all of the English skills they have learned throughout their primary school journey.